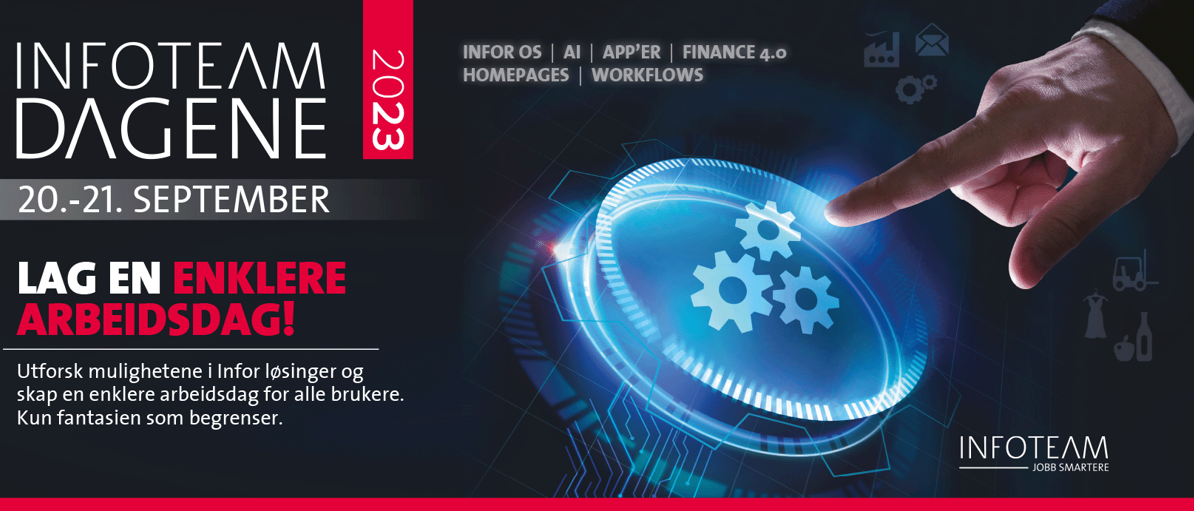 Clarion Hotel & Congress Oslo Airport
Create an simpler workday - Infoteam days 2023
Infoteam is the Norwegian user association for users of Infor M3. The purpose of the association is to be a link between the users, Infor and Infor's partners, as well as to follow up the interests of the members and to share expertise around the solution.
The conference will be held at Clarion Hotel & Congress Oslo Airport on September 20 and 21. The topic for this year's conference is "Create an simpler work day".
At the conference, users and suppliers meet to listen to interesting presentations and not least to connect with each other.
Come by and talk to us - about how we can add value to your Infor M3! The need to integrate systems is constantly increasing and requires continuous changes in the IT environment when new systems are integrated with the company's ERP system.