Data helps the purchasing department manage risk
For a long time, purchasing was seen as a back office function responsible for buying goods and services at the lowest possible price. But over time, purchasing has evolved into a strategic function responsible for driving value throughout the organization.
The biggest challenges for the purchasing department today revolve around managing risk and complexity in supply chains, as well as finding a balance between cost and quality.
Companies must be able to identify and manage risk at all stages of their supply chains to ensure that operations are not unnecessarily vulnerable. This requires a deep understanding of suppliers and their operations, as well as an ability to monitor supplier performance over time.
Procurement teams must be able to handle complexity. As supply chains become more complex, purchasing teams must be able to manage multiple suppliers across multiple geographies. This requires an ability to manage relationships effectively and to coordinate activities across different parts of the organization.
Purchasing teams must be able to balance cost savings with quality and service levels. This requires an ability to negotiate effectively with suppliers and to identify opportunities for cost savings without sacrificing quality or service levels.
Poor data quality, systems that are not integrated and lack of funding are the biggest obstacles to achieving the effective use of digital technology in procurement.

CPO survey, Deloitte 2021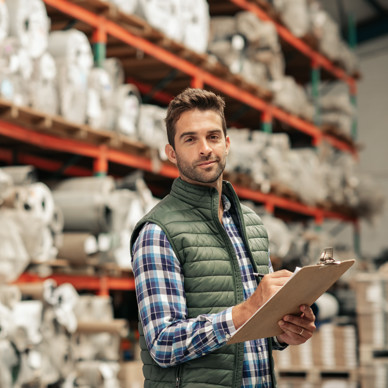 What is required of you as a CPO?
As purchasing manager, you and your team are responsible for ensuring that the business always has the right resources and materials on site. It's a tough job, but one that can be made easier if you have the right conditions and IT support.
In order to succeed with digital transformation in purchasing and procurement, and to give you the conditions to become a successful "agile CPO", your organization needs a clear, well-developed digitization strategy that is sanctioned from the management level (a "digital road map").
Once this is in place, you can move on to analyzing processes, identifying bottlenecks and areas where digitization creates value. When the groundwork is done, you can start working continuously on automating the trade flow. Eliminating manual intermediate steps not only saves money – it also gives you the flexibility to change both suppliers and systems over time without upheaval of projects.
In your role, you need to be able to manage:
Risk related to material and component shortages, supplier bankruptcies, and have a preparedness for "black swans" (e.g. pandemics, effects of climate change, war, etc.).
Process optimization with cost control.
Automation of trade relationships throughout the flow, Purchase to Pay (P2P)
The combination of web and traditional EDI.
Development towards omnichannel, even if you are a B2B company.
How iCore can help you
We at iCore have extensive experience in working strategically with digitization and integration, as well as streamlining and automating trading relationships for companies with high demands on delivery precision.
Almost all of our existing users use our platform to streamline trade exchanges with suppliers and customers. Take a look at our customer cases below!
Do you want to know more?