Talent acquisition, on/offboarding and payroll management – challenges for HR
A lot of time in HR is still spent on handling administrative issues. The biggest challenges lie in finding the right skills and modernizing and digitalizing the employee journey. There is an increased need to train managers in handling new ways of working, not least hybrid work which has become the norm in certain sectors of the labor market.
It is more difficult than ever to attract the right talent, and with digitalization, professional roles are being reshaped, some tasks disappear and others are added. Companies are struggling to find modern and efficient digital solutions and processes in recruitment and personnel issues.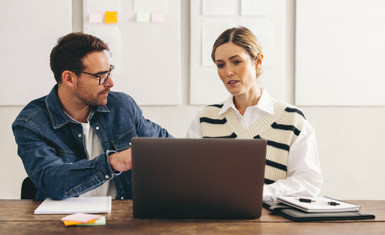 Onboarding and offboarding of personnel – an integral part of the business
To ensure a smooth introduction when companies grow and the number of employees increases, it is important to have well-integrated automated processes.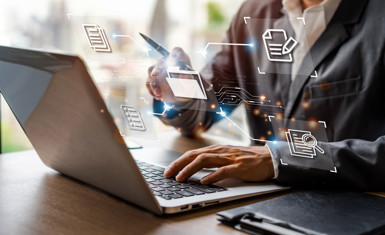 Payroll management – time-consuming without contributing to increased competitiveness
The payroll process can be costly, complicated and difficult to oversee. Components that affect salary payments include overtime, OB, travel, vacations, VAB and training days. In addition to these, there are collective agreements with various deviations.
How iCore can help you
We have helped several companies become more efficient and automate their HR processes, for example onboarding and offboarding of personnel.
Do you want to know more?