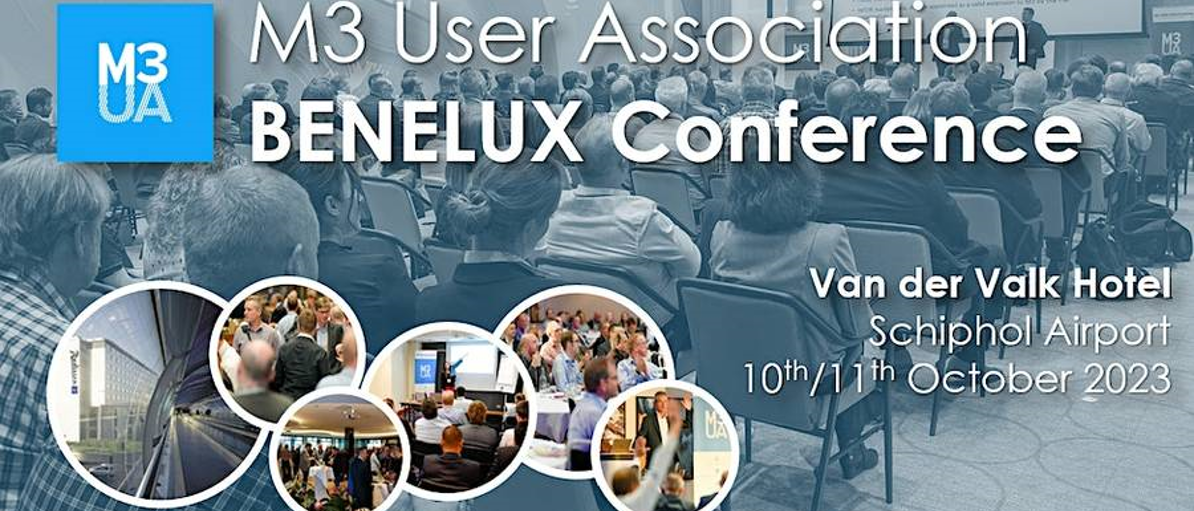 Van der Valk Hotel, Schiphol Airport
The M3 User Association (M3UA) is an independent non-profit organisation formed by M3 user companies, for M3 user companies.
The M3UA exists to enable and encourage information and knowledge exchange between its members, and to represent their interests in all matters concerning their Infor M3 ERP solution.
We look forward to participating in this year's Benelux Conference which is scheduled to take place on October 10-11 at the Van der Valk Hotel, Schiphol Airport. 
As a long-time solution provider to Infor M3/Movex users, iCore will be present at the expo and participate as a speaker at the actual conference.
At iCore, we have many years of experience integrating with Infor M3. Our solution ensures the secure and reliable management of your business-critical data and gives you flexible operation of your integrations, on-premise, in the cloud or as a hybrid.
For more information visit https://m3ua.org.uk/events/m3uabx23/