iCore Cloud
iCore Cloud is our iPaaS (Integration Platform as a Service) which ensures that your data is always up to date and available wherever it is needed.
What are the benefits of cloud integration?
Convenience & control
Access all your business flows directly through your browser. Benefit from efficient tracking, alarming and logging included in all integration solutions from iCore.
Scalability & flexibility
Easily adapt your integration solution to your current business requirements, your systems, partners and data volumes.
The solution scales according to your needs!
Predictable costs
You only pay a monthly fee. You avoid large initial investment costs and do not need local hardware or software.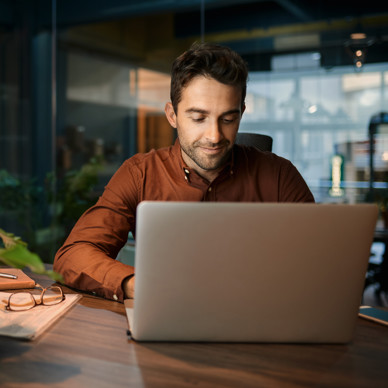 Secure and stable
With cloud integration, you can keep the connection between external partners and internal applications outside the company's firewalls. UI protection, encryption and AS2 data transfer ensure that your data is always safe.
We have a long-term partnership with Microsoft and have chosen to build our cloud integration services on Microsoft Azure infrastructure. Our own platform, iCore Integration Suite, forms a stable foundation for your solutions, with high production stability and excellent control and alarm functions.
Which service is right for you?
Find the service that fits your business perfectly. Change subscription whenever you want. Never pay for something you don't need.
Standard
Are you looking for a simple way to get started with digitization and automation? Do you want to find a scalable solution for B2B communication, or future-proof your retail processes?
Cloud Standard is recommended for companies that want to get started quickly and add more flows and applications over time.
Professional
For companies with ambitious integration and automation plans.
An expanding ecosystem increases the demand for a flexible integration solution. With Cloud Professional, you can implement up to ten integration flows.
Business
For companies that use digitalization as a strategic tool to stay ahead of competitors.
A well-organized IT architecture, with an integration platform at its core, makes it easier to make crucial strategic moves (such as replacing your ERP) or adding new businesses to your portfolio.