Astro WMS is the brain of the warehouse!
Astro WMS is an intelligent warehousing system that makes it possible to optimize replenishment and picking rounds, reduce picking errors and keep constant real-time recording of performance.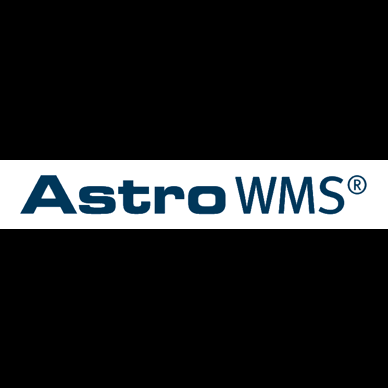 Process automation and optimization
Always on - 100% automated solution - no manual work in the core processes. Total cost of ownership is reduced by more than 25%.
Visibility and control
Get a complete overview of your processes, increase business intelligence and predict problems before they occur.
Grow over time
Standardize the sharing of customer data - Easily add or remove applications and business processes. Become more flexible and create the basis for continuous change. Create synergies with other stakeholders.
Astro WMS maximizes warehouse profitability, provides total control and visibility into the warehouse in real time, fast returns - and low TCO. However, to exploit the full potential of Astro WMS, it is important to share data with other systems.
iCore Accelerator for Astro WMS helps you connect the systems involved in your warehouse processes (eg your ERP, PIM, e-commerce solution and CRM) in a single standardized solution for a fixed monthly price and implementation cost.
The iCore Accelerator for Astro WMS is easy to configure to automate processes involved in warehousing and supply chain, including:
Production order
Purchase order
Delivery note
Shipping order
Item information
All iCore accelerators include built-in functionality for data transformation, process automation, monitoring and alarming.