Apply e-signature to all your documents!
GetAccept's digital salesroom empowers sales teams to increase their win-rate by engaging and understanding the buyer – from the first meeting to the deal won.
iCore Accelerator for GetAccept helps you connect all systems involved in your sales process (eg ERP, CRM, campaign management) into a single standardized solution for a fixed monthly price and implementation cost.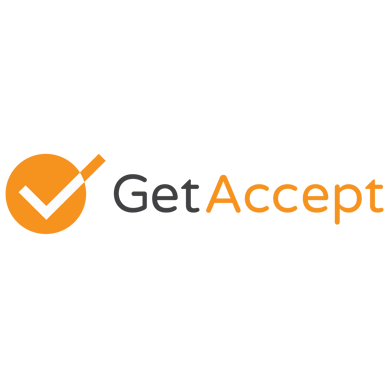 Seamless handling between systems
Close more deals with automated e-signature through an efficient integration between your CRM and GetAccepted.
The right information in the right place
Streamline sales and business flows through good integrations between primarily your CRM system and GetAccepted.
Grow faster and easier over time
Through a well-executed integration, it is easier and faster to add (or remove) applications easily as your requirements and business flows change.
iCore Accelerator for GetAccept applies e-signing to contracts and documents from all your applications, e.g.:
Business agreements from your CRM to your customers.
Employment contract from your HRM system.
Project plans from your project planning software.
All iCore accelerators include built-in functionality for data transformation, process automation, monitoring and alarming.