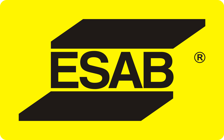 ESAB has all the control they need
ESAB is one of the world's biggest producers and suppliers of welding and cutting equipment. Global enterprises like ESAB constantly wrestle with major integration challenges. They need to find ways to enable diverse business systems in different countries to communicate with one another and to merge solutions from different generations.
As Integration Platform Manager, Paul Latter is responsible for making the information transfer between all systems easier in order to simplify the daily tasks of thousands of his colleagues who work with these tools. With iCore Solutions, the coordination has been easier than expected and ESAB has already moved to the next step in the automation process of the IT infrastructure. 
Like the command bridge in Star Trek
ESAB is one of the world's leading producers and suppliers of manual welding and cutting equipment, which means they have great demands for a well-functioning IT architecture.
Control of the flow
Primarily, iCore has helped ESAB take control of the flow of transactions passing through the systems every day. In one year, the iCore solution administers approximately one and a half million transactions. What the solution does is basically to translate documents in different formats so that they can all pass seamlessly in and out of the company's ERP.
Errors are handled quickly
iCore have also helped ESAB to trace problems that may occur. There are many things that could go wrong in a complex system like the one at ESAB. Today, errors are quickly taken care of and customers get their orders faster than before.
Our first implementation of the iCore solution was so frictionless that we soon started to think about how we could develop the solution for other purposes.
The traceability function will be extended, so that users can get even more detailed error information, and customer communication will be automated. For the time being, there are several ways to send and receive electronic documents. The objective is to merge these, so that all documents eventually take the same route.