Building block #2 - Data warehouse
Radar Group has done a study where they examined the current state and best practice for creating business value with data. During the study, Radar saw several typical attributes of the businesses that had a strategic basis for their data and integration work. These were considered to be "more mature" businesses. A number of these attributes were recurring in all or almost all "mature" businesses.
A common data warehouse creates the conditions for a data-driven organization!
The second attribute that mature businesses have in common is that they store their internal (internal processes) and external (customer and supplier) data in a common data warehouse.
This makes it easier for these mature businesses to extract value through the use of data. Their ability to collect, store and distribute data cross-functionally across the organization is greatly enhanced through shared data storage.
Mature businesses that want to lay the foundation for a data-driven mindset see data as an asset that should be made available to everyone. It is only then that additional business value can be created.
Respondents in Radar Group's study who have established a cross-functional data warehouse see more examples of benefits, including:
Streamlining work processes
Automation in the processes
New transformative business opportunities created by using business data in new ways
Open research also confirms that the most forward-looking companies have a common data warehouse and that this is a common data source cross-functionally in these organizations. This then creates the conditions for more data-driven decisions throughout the organization
20 percent more so-called "tech leaders" confirm that they have a common data warehouse as a common source in the organization, unlike the "tech laggards" who have participated in various research studies.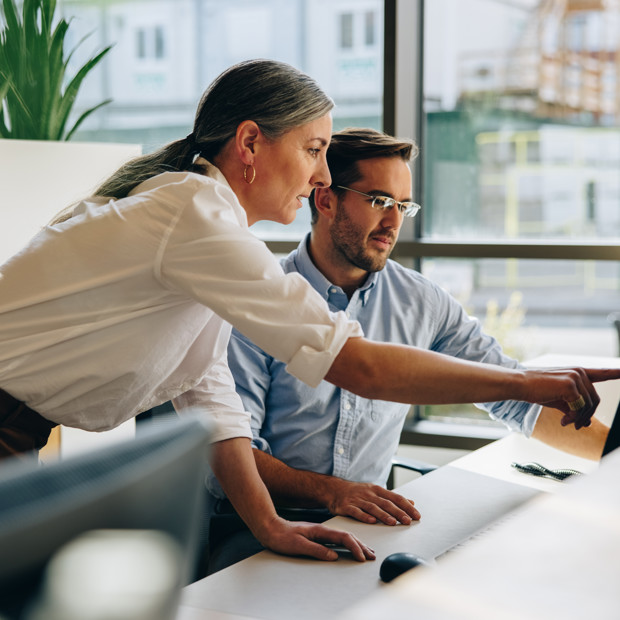 Building Block #2 - Recommendation
Our second building block for you who want to create business value through data is to establish a cross-functional data warehouse.