The business value of data and integration
Only 2 out of 10 companies consider themselves to have the insights and ability to work with their data vertically within the organization. And only 1 in 10 consider themselves able to work cross-functionally with their data.
This is worrying when you consider that the competitiveness of Swedish companies depends on a high degree of digitalization and process automation - we simply cannot afford to be inefficient in this area!
On average, companies derive only 25 percent of the value they expected internally from digital initiatives and only 30 percent of the expected external value.

Freddie Rinderud, Radar Group
Businesses with over 1,000 employees have an average of 288 different applications, making it difficult to use data effectively across different parts of the company. Also, managing so many applications is expensive. The fact that businesses often find it difficult to get the full value of their digital investments is probably due to the gap between the core business and the IT department, as well as the amount of applications and data a business handles.
What do you need to succeed?
So what characterizes the companies that manage to work successfully with their data? How far have Nordic businesses come in terms of data and integration maturity, what business benefit do they create with data, and what do the businesses that succeed best do differently compared to others?
This and much more is addressed in the report, which was produced in collaboration with the independent analyst firm Radar Group.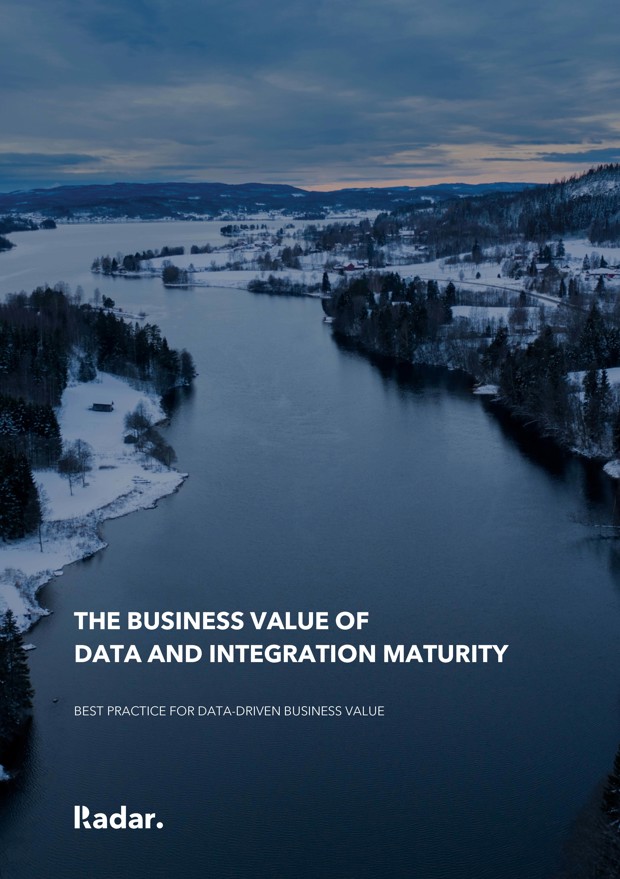 Do you want to read the
Executive Summary of the report?
Fill in the form below and we will send you an email with a download link.