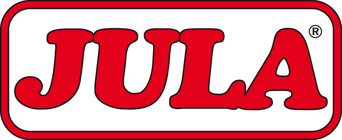 "Digitaliseringen kräver att vi agerar snabbare"
From a small farm in western Sweden to over 90 stores in three countries. Jula has succeeded in adapting to the global e-commerce competition by integrating best of breed solutions to stay agile and innovative.
– On a competitive market, companies must adapt to changes. Digitalization requires us to act faster. With iCore we have created an integration strategy that works well, says Henrik Ljungdahl, CIO at Jula.
With the success of e-commerce, businesses that use physical stores and traditional commerce face the threat of losing customers. Founded in 1979, Jula has managed to stay innovative in an otherwise traditional trade for forty years.
– The shift in customer behaviour puts pressure on us to become more agile. Different departments within the organization must be able to quickly access information to make the correct decisions.
Jula has worked with iCore since 2012. Together they have implemented an efficient integration strategy, which has resulted in a company that works more with on-demand product flows.
– We moved from packing and shipping orders overnight in our warehouses, to handling orders immediately. This way we can serve our customers more quickly. The purchasing department has also seen great benefits with instant feedback about customer behaviour.
The integration platform has also enabled Jula to create applications for different departments within the organisation.
– The applications have been adapted to the need of each department, connected via the integration platform.
The integration strategy has proven to be of great benefit to Jula's customers.
– Today's customers expect immediate feedback. With the rising global competition, a well-functioning integration solution is very important, says Henrik Ljungdahl.
About Jula
The Swedish store chain Jula offers products for homeowners, DIY enthusiasts, farmers and craftsmen. Today they have over 3000 employees, 97 stores in Sweden, Norway and Poland, and an annual turnover of more than 6,5 billion SEK.
About Jula
The Swedish retail chain Jula offers products for homeowners, home improvement workers, farmers and craftsmen. Today they have over 3,000 employees, 121 stores distributed with 63 stores in Sweden, 38 in Norway, 19 in Poland and 1 in Finland. The group's annual turnover ended in 2021 at SEK 10.46 billion.