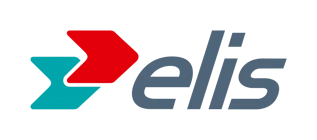 Streamlined processes for Elis Laundry & Textile Service
Elis Laundry & Textile Service is a multinational company with operations all over the world. Their main business model focuses on developing and providing customized solutions for linen, workwear, hygiene and beauty products across a range of industries. 
A large organization like Elis has many orders and a lot of customer contact, which puts pressure on their internal processes. Efficient processes are required for seamless order handling and for creating the optimal customer experience. 
We met Henrik Rundcrantz, founder of iGate Consulting, who's been Elis's IT partner since 2012 and is also a trusted partner of iCore. Henrik talks about the advanced integration solution that iGate built for Elis and the role iCore's integration platform plays in drastically shortening lead times and enabling the expansion of Elis' customer order flow. 
A digital transformation that revives the ordering process 
As Elis grew, the volumes they delivered to customers increased. With an accelerating number of orders and several different systems, it became unsustainable to handle their order flow manually. 
Manual handling is both energy- and time-consuming and increases the risk of human errors. What Elis needed were automated processes that could deliver seamless integration between all of their different systems. Therefore, iGate Consulting was asked to modernize Elis's EDI solution using iCore's integration platform. 
Thanks to the iCore platform's ability to connect with external systems and ERP systems, Elis has been able to upgrade to a state-of-the-art integration system. In addition, iCore provides built-in unique opportunities for external communication, which many other integration platforms lack. 
iGate helped Elis create a company-adapted EDI specification for the order process with the aim of being able to handle orders with unique customer requests and sizes. In addition to iGate having built-in EDI support for the order process, they've also built a connection to an external PLM system. The PLM system keeps the article and structure database in Movex/M3 constantly updated. 
iCore is fantastic at modernizing both older and newer versions of the Movex/M3 system and thereby implementing a modern way of thinking into the business
Moving warehouses to Poland put further pressure on system integration 
Elis's central warehouse was moved to Poland, where all EDI communication takes place against the WMS (Warehouse Management System) system Apriso. This means that every transaction to and from stock has to be reported to iCore's platform and further into Movex/M3 immediately. In total, about ten different integration processes between the warehouse and iCore are handled, including periodic inventory runs. 
– iCore is fantastic at modernizing both older and newer versions of the Movex/M3 system and thereby implementing a modern way of thinking into the business," says Henrik, Founder of iGate Consulting. 
The successful implementation of iCore's integration platform and iGate's further support in Elis's digital transformation has resulted in dramatically higher efficiency and quality improvements in Elis's information flow. Elis can now work much more "deviation-oriented" instead of having to engage in constant monitoring. Any deviations and inaccuracies trigger alarms to internal customer service and support, who can then handle the problem in no time.
The new approach to approach to monitoring allows Elis's customer service to spend more time serving customers and giving their employees the opportunity to influence their work situation in a better way. Resulting in higher customer and employee satisfaction overall!