"Today there's no IT-project without integration"
Higher demands for seamless data flows and up-to-date information – to run a successful business and make the right decisions, you need instant access to information about your business transactions and the markets.
– Companies today want to see and do everything on the same platform – from checking current stock balances to placing orders directly in the system. The demand for smarter integration solutions gets higher and higher, says Nicklas Andersson, Integration Architect at Ismotec.
Since its inception in 2006, ERP consultant Ismotec has seen the market for business integrations grow rapidly. Today they work with international companies like IKEA, Cramo and Swedish Match. In 2017 they partnered up with iCore.
– Today there's no IT project without integration. To upgrade or enhance data processes, seamless data flows are required. This means more than just moving a file from one place to another – to place an order, immediate and real time updated customer information and offers must be available.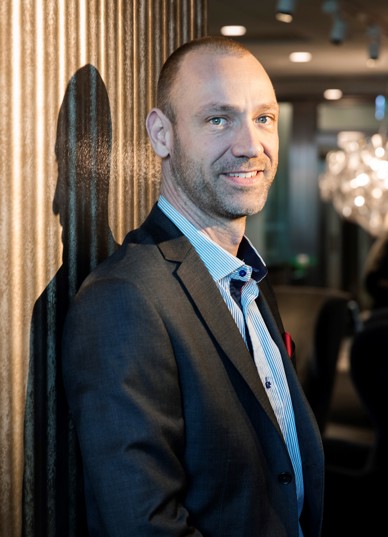 Nicklas Andersson
Current role: Integration Specialist at Navcite.
Previous assignments: Ismotec, iStone, Entiros and Lawson.
Lives: in Linköping
Surviving in the digital age requires flexible integration solutions
Flexible integrations are becoming more important as the digitalization era puts high demand on companies to have access to updated information. Having access to the right information at the right time helps management make more informed decisions.
– iCore offers a flexible integration platform, the iCore Integration Suite, capable of communicating with different systems. Early in the implementation process customers notice that at least two other ERP-products can be replaced by iCore's integration solution.
B2B and B2C face the same challenges
Nicklas compares the needs for efficient integration solutions to the increase in digital services in the consumer market.
– We don't want to login to three separate systems to order something from a web shop, everything must be in the same place. It is the same with B2B, it must be simple, smooth and fast.
To meet the needs and demands of the customers, Ismotec founded its own integration department in 2017. Together with iCore, they help customers design and implement system integration solutions.
– Together we work with many different projects and in various industries. Our goal is to save money for the customers and enhance their decision making, says Nicklas Andersson.